FEATURED ARTICLE
Microsoft 365: Prices to rise by up to 25 percent in 2022
Jan 17, 2022
Microsoft announced "new prices" for its subscriptions, which include various cloud services and, depending on the design, additionally the Office applications as well as Windows 10 Enterprise. The manufacturer cites the significantly increased number of features and applications as the reason.
The blog post in which Microsoft announces the higher costs for its services and apps also justifies the measures with the fact that there has not been a major price increase since the introduction of Office 365 ten years ago. During this period, however, the prices for subscriptions were raised in smaller steps.
Meanwhile, Microsoft's central argument is that the scope of the bundle of online services and local applications has been significantly expanded. Since the introduction of Microsoft 365 four years ago, 24 applications have been added.
As examples, Microsoft cites Teams, Power Apps, Power BI, Power Automate, Stream, Planner, Visio, OneDrive, Yammer and Whiteboard.
The following subscriptions will be affected by the price increase starting March 1, 2022:
20% Microsoft 365 Business Basic
10% Microsoft 365 Business Premium
25% Office 365 E1
15% Office 365 E3
8.5% Office 365 E5
12.5% Microsoft 365 E3
All prices are per user and month. Current prices for Switzerland have not yet been published. It is assumed that the prices in Switzerland will be increased to a similar extent.
Subscriptions for educational institutions and private users are not currently affected by the price increase.
READ MORE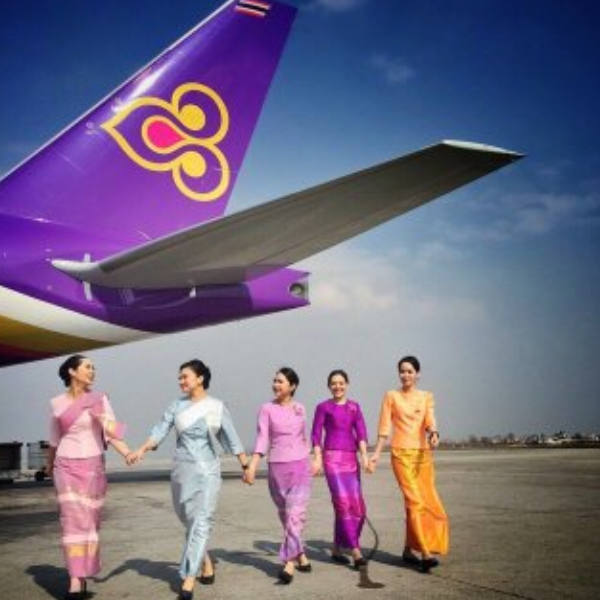 Recent Article
Reference Thai Air - MS Teams Call Center with Peoplefone SIP Trunk
Nov 25, 2021
How is the airline Thai Air positioned in Switzerland?
We have 3 employees stationed at Zurich Airport, 5 in Cargo and 12 in the Town Office. We had to close the latter this year due to the Corona crisis and the associated short-time work. Since then, the 12 employees affected have been working from their home offices.
Why did you switch to a new telephony solution?
The driver behind the replacement of our existing telephony system was the dissolution of the Town Office. This was because our old solution was tied to the workplace, and calls made while employees were away would have gone nowhere. This would have been unthinkable, especially for our team that takes care of reservations. Thanks to the new telephony solution, our employees can also be contacted remotely and can always be reached via the corresponding smartphone application, even when they are on the road.
Which solution did you choose and why this one in particular?
We have been using the Microsoft Teams solution since March 2021. This solution was recommended to us by our long-standing contact person for computer and telephony matters, Thomas Koch. We had also evaluated a solution from another provider. However, this was too expensive and too complex for us. This was also because we would have had to change installation partners. That was not an option for us.
Why did you decide to work with peoplefone and Bix Bytes?
We have been working with Mr. Koch for 20 years and are very satisfied. When he moved to Bix Bytes at the beginning of the year, it was clear to us that we would move with him. He was also the one who recommended peoplefone as the provider for our new telephony solution. And his recommendations have always paid off in the past years.
How did the change take place?
Mr. Koch explained to us in advance what possibilities Microsoft Teams would open up for us and ensured a smooth porting by testing the connections beforehand. In addition, our employees all received training and instructions on how to use Microsoft Teams before the switch. The switch subsequently went smoothly.
What were the challenges?
At the beginning, someone was occasionally thrown off the call because the wrong button was pressed. Other than that, however, the changeover didn't cause any difficulties. The solution is actually also relatively self-explanatory. How was the cooperation with peoplefone and Bix Bytes? We are very happy with the cooperation with Bix Bytes and peoplefone. Mr. Koch is our central contact person. If there are any disruptions, he deals with them directly with peoplefone. people-fone therefore stays in the background - which is good, because it means that the solution works.
How satisfied are you with the new solution?
We are very satisfied. So far we haven't had any problems with Microsoft Teams. We would therefore recommend the solution at any time - or have already done so. We have told our German colleagues about Microsoft Teams, as they also want to optimize their availability. Now we are curious whether they will also switch. peoplefone would also be active as a provider in Germany.
What is the biggest difference to the previous solution?
We can now all call each other, which was not so easy with the previous solution - you were always connected to the head office first. There was no way to directly short-circuit each other internally. In addition, we can now hold virtual meetings and chat with each other. And our reservations team is much more accessible thanks to the new ring connection, and we can see when our colleagues are busy. We also have robots that ensure that callers are always connected to the right contacts. Another argument in favor of the solution is the cost: We used to have a lot of numbers that we didn't need but paid for. Now we pay for exactly the licenses we need.
From an interview with Ms. Silvia Stoll, Sales & Marketing Manager at Thai Air
READ MORE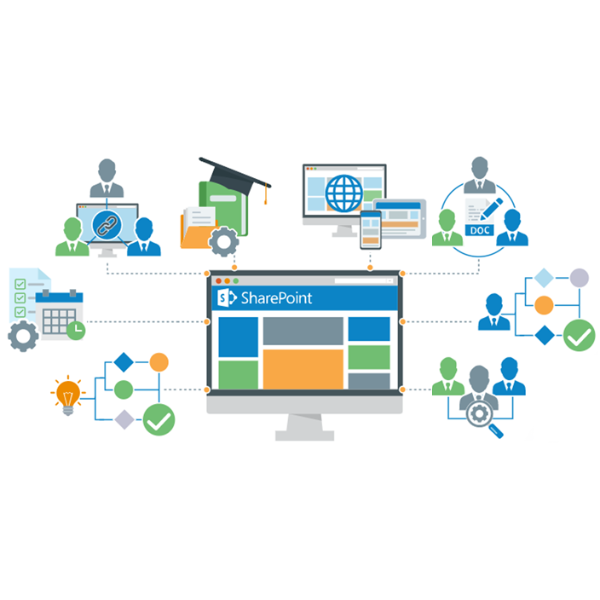 Recent Article
Technology: Successful SharePoint projects together with Microsoft 365!
Oct 25, 2021
Organisations use Microsoft SharePoint to create websites. Together with Microsoft 365, it offers a holistic solution for collaboration in the company. Thus, SharePoint serves as a safe place to store, structure and share data, while it can be edited from almost any device using Microsoft Office.
To ensure that SharePoint is implemented correctly, Bix Bytes Solutions supports you with application specialists from planning to implementation and operation.
CUSTOMER
SharePoint project for a financial company with several locations in Switzerland and Europe.
TASK
As the exchange of information for the employees is an important part for the business activities of the company, the customer decided to realise a fully functional intranet with SharePoint. This allows information to be made available to all employees centrally, easily and quickly. It should also be possible to store and edit all company content centrally and with the specified authorisation requirements. Employees should be able to easily contact customers internally and externally via chat and video with the help of MS Teams in order to exchange information. To realise this idea, the client was looking for a professional SharePoint development team to implement and customise an intranet based on SharePoint Online. BBS took on this task.
SOLUTION
Our business analysts and SharePoint consultants started by defining the general structure of the future intranet in order to create a clear and flexible architecture that would allow the intranet to be managed, supported and extended effectively.
Once the general structure of the solution was designed, the project entered the development phase. BBS's SharePoint developers provided different components of the intranet to make it user-friendly and feature-rich.
News
The intranet allows users to post two types of messages:
Corporate news, created by the internal communications department and available throughout the company.
Departmental news, created by the head of department, who either publishes news on the departmental site or makes it publicly available.
Web pages for individual departments
Such web pages contain departmental news, useful links to key departmental and corporate resources, team member profiles, team documents, activities, and collaboration tools to support effective teamwork. Each webpage is managed by a department head and can be customised in accordance with departmental needs.
Access to documents
Company documents can be accessed from the office, home office or on the road via the online SharePoint. Office documents can be edited online or with the locally installed Microsoft O365. To provide the easiest possible access, employees can also synchronise documents locally using Microsoft OneDrive technology and open them directly from Windows Explorer. This can be done when connected online or offline while on the move. The data processed offline is automatically synchronised with SharePoint again the next time they connect to the Internet.
RESULTS
The new SharePoint intranet helped the client achieve several goals:
Unify corporate activities within a single secure platform;
Make executive information directly and centrally available to all employees;
Increase employee productivity through intranet tools and services available 24/7;
Facilitate departmental work through personalised websites for each department;
Improve employee involvement in corporate life thanks to the user-friendly solution.
To enable internal, as well as external communication such as chat or video telephony with the help of teams.
#digitalworkplace #cloud #sharepoint #O365 #microsoft #bixbytessolutions #consulting #digitalisierung
READ MORE